2017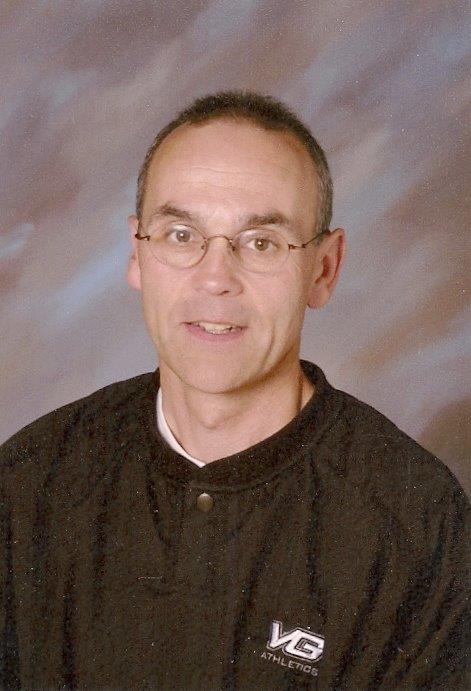 Steve Bertrand: Cascade High School
Steve grew up in Everett and attended Cascade HS.  He participated in CC, wrestling, track and field, and baseball.  He then went on to run a year of CC at Everett CC and then Eastern     Washington. He graduated from the U W with a degree in English Literature and Writing.  At Western Washington U he received his degree in education in l980.    Later, he earned degrees in horticulture and Photo Journalism.
As a family going back to Steve's grandfather and continuing on thru Steve, his family earned over 30 varsity letters while competing for the Everett School District.
Steve says he thought running was a perfect metaphor for life, you run your race from start to finish to the best of your abilities. He wanted kids to learn to handle success and setbacks. I wanted them to learn to have a strong work ethic.  I also wanted them to realize that physical fitness, like learning, is a life-long pursuit, and that we should all strive to be a little better every day.
Bert's Cascade CC teams claimed 8 conference titles, 3 district titles, and made 15 trips to the State Meet during his coaching career.  At State his teams had 9 top 10 finishes with their highest finish in 3rd place.  His 1994 girls team was tanked top 20 in the nation.
Some of Steve's best individual runners include David Dye, Tim Borsheim, Kelly Warren, Dylan Hopper, Steve Glass, Aaron Campbell, Andy Fader, Luca Strand, Anne Pearson, and Breanna Huschka.
Steve started coaching as an assistant CC and track coach at Rogers HS of Spokane, and he was also their athletic director.  He coached there for 2 years and then moved on to Cascade HS. Additionally, he is an author and Photo -Journalist with 8 published books and more on the way. He has been a Clinician, CC camp director and served as the East/West All-Star CC coordinator for 16 years. Steve and his wife, Donna Marie have two children, Jessie and David.
Steve is a vice president, East West All Star coordinator, and  president of the WSCCCA. At the time of his induction, Steve was working on a chronological history of the sport in our state.
Mike Hepper: Richland High School
Mike was born and raised in North Dakota and graduated from Ray High School 1961.  While in high school he participated in football, basketball, baseball and track and field.  In 1960 he was the state long jump champion.
After graduating from Ray 1961, he accepted a track scholarship to Minot State College.  While at Minot State he lettered four years in basketball and track and field.  He held school records in the long jump, triple jump and as a member of the 440 yard relay team that ran the fastest time on record in North Dakota.  In June of 1965 he was a participant in the long jump, triple jump and the 440 yard relay team at the NIAA National Track and Field Meet in Sioux Falls, SD.
After graduating from Minot State in 1965 with a major in Physical Education and a minor in Business Education he was hired by the Richland School District in Richland, to teach business education classes and be an assistant track and cross country coach to Hall of Fame coach Max Jensen.  In l973-74 he became the head track and field and cross country coach at Richland. In 1973-74 & 1974-75 his track and cross country teams were undefeated and won the Conference & District titles and then the State Cross Country Championships.
At Richland their goal was to run as a group.  They wanted to form a long green line. with ten runners competing for the top seven spots.  They also wanted their top five runners within 30 seconds of each other and all seven runner within 60 seconds.  The number six and seven man on their team was very important and was the key to a lot of their success.  The highest place finisher on their state teams was Guy Tunnell who finished in the top 14. On December 19, 1998 he was inducted into the Richland High School Hall of Fame as a coach both in Track and Field and Cross Country. Mike and his wife Nita have two daughters (Michele and Tamara) and five grandchildren and three great grandchildren.
Bob Isitt: Shadle Park
Bob was born in Frankfurt, Germany, to US Air Force parents and attended Rogers of Spokane graduating 1968.  At Rogers he participated in Football, basketball, cross country, and track.  He finally turned out for track because a girl he had a crush on talked him out of baseball.
Bob attended Whitworth College and graduated in 1972 with a major in    History/Political Science.  At Whitworth he was an outstanding cross country and track distance runner. In 1971 Bob had the number one 3mile time in the nation for NAIA.
Coach Isitt taught 33 years at Shaw Jr. High and Shadle Park High School.  His subjects were AP US History, and senior current world affairs.  During his tenure he coached volleyball, basketball, softball, track, and cross country.
Bob had 5 state qualifying teams.  He coached one cross country state title team, two 2nd place teams, and one 4th place team.  Bob has 22 runners who placed in the top 50 regardless of classifications.  He had 9 top 16 individual finishers and 19 ranked teams.  In addition to his 23 All-League runners, his 2009 CC team was ranked third in the nation in Mile Split's online rankings. His individual state champions were Andrea Nelson (twice)and Erin Krogel.  Bob was named GSL Coach of the year 3 different times and won State Coach of the Year in addition.  Some of Bob's fastest runners in track were Michael Kiter, Nathan Weitz, Nick Hauger, Casey Perry, and Peter Miller.
Coach Bob considers these to be some of his outstanding achievements: (1) marrying above my station and raising great kids (2) having the number 1 3mile time in the nation while running for Whitworth  (3)getting 90 7th to 9th graders out for junior high CC.
Bob also admits to where he thinks he missed the boat . He roomed with Don Kardong when Don came up with the idea for Bloomsday  and his best man at his wedding, Rick Betts, came up with the idea for Hoopfest.  Bob figured that both of these events were too complex to succeed.
Nick Lazanis: East Valley
Nick was born in 1951 and grew up in Spokane.  He attended East Valley HS and graduated in 1969.  At East Valley he participated in track.  He    matriculated to Spokane Falls CC and then moved onto Eastern Washington University.At Spokane Falls and at Eastern he competed on the track team running the 400, 800,and 4×4 relay.
In the classroom, Mike taught wood shop, science, and alternative education.
When Nick began teaching at East Valley Junior High, and started a cross country program for the boys and girls, starting his coaching career.
Nick coached 8 years as boys and girls coach of cross country and track and field at the junior high.  He then coached 2 years as assistant girls cross country coach at Lewis & Clark HS with one year as assistant boys T&F coach and one year as girls head T&F coach .
Coach Lazanis then moved on to East Valley HS where he was head cross country coach for 29 years.  For 12 years he was also co-head coach for boys track and field and 18 years as an assistant girls track and field coach.
Nick figures he had around 10 League titles…with his girls qualifying for State 7 times. Nick's girls teams won State Titles in 1996,97,98,99…with a 2nd place in 2000.  His 1996 team was ranked 6th nationally.  In 1991 his boys T&F team placed 3rd in the state meet.
Nick's individual champions were Melanie Frastad in cross country in 1997 & 1998.  Coach Lazanis was voted Washington State girls Cross Country Coach of the Year in 1996 and 1997.  In 2002 he received the National Federation Cross Country Girls Coach of the Year award.
Nick was married to his wife, Andrea, for 40 years and he has a son Tory.