Gwen Robertson
In 1974, Gwen graduated from Lutheran H.S. North, Saint Louis, MO. She participated in age-group track from the age of twelve. Gwen attended college at the University of Nebraska at Kearney and earned a degree in Physical Education. While in college, Gwen continued her running career representing her school in both cross country and track & field.  After college, Gwen took a keen interest in race-walking and enjoyed exceptional success making the U.S. National Team from 1983-1986.
Coaching for Gwen started at Issaquah H.S. in 1983 as a volunteer in cross country and track and field. Gwen has served the role of either assistant or head coach for the last 29-years at Issaquah. Her boys' teams claimed five league titles and her girls' teams nine. Her girls' teams won three state titles in the mid 1980's.
Gwen continues to devote her time to Issaquah Cross Country and USA Race-Walking.

James McLachlan
James (Jim) grew up in the Spokane Valley and graduated from East Valley H.S. in 1966. The wheat fields of the Palouse beckoned, and Jim took his track and field talents to WSU where he competed in the hurdles and high jump. He earned a B.A. in Speech and English in 1970 and a M.S. in Education from the University of Idaho in 1984.
Between 1970 and 2000 Jim's name was synonymous with the Track & Field and Cross Country teams at West Valley H.S. (Spokane). During his time at the helm, his teams won a combined (boys & girls) 25-league titles. Fourteen of these teams finished in the top-4, and his girls' teams claimed state titles in 1977 & 1986. In addition, he coached 4-individual girls' state champions.
In 1986 Jim was selected Washington State Cross Country 'Coach of the Year'.
Sam Ring
Sam graduated from Mt. Tahoma H.S. in 1966 and took his running talents to Central Washington University. While at C.W.U., Sam was a two time All-American in track & field and competed in the National Cross Country Championships on three occasions.
Sam began his teaching and coaching career at Mason J.H. in 1970.  He started the cross country program at the school that attracted large numbers of kids to running for the first time. In 1974, Sam began his first of two stints at the University of Puget Sound. After starting the women's program, he returned again in 1987 to lead U.P.S to four National titles.
In 1977, Sam coached at Bellarmine Prep H.S. where he was instrumental in coaching three State Championship girls' teams. Wilson H.S. was the recipient of Sam's talent from 1981-1986 and again from 2001-present. He coached multiple league champions while at Wilson and in 1978, Sam was selected Washington State Cross Country 'Coach of the Year'.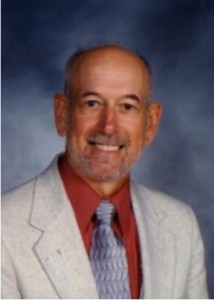 Ron Fleming
After graduating from Monroe H.S. in 1965, Ron earned a degree in Mathematics from Eastern Washington University in 1972.
Ron coached cross country and track & field and taught Math at Granger H.S. for 30-years and had eight state qualifying teams and one individual state champion. He directed a track club for several years involving kids of all ages and directed all-comers track meets for the local community.
In 1973-1974, Ron hosted the first unofficial 'State' cross country competition for girls in Granger. Ron's initiative ushered in girls cross country at the high school level for the first time. In 1975, the W.I.A.A hosted the first official State Meet that included competition for girls.
After retiring from teaching, Ron continues to serve the students of Granger by serving on the School Board.