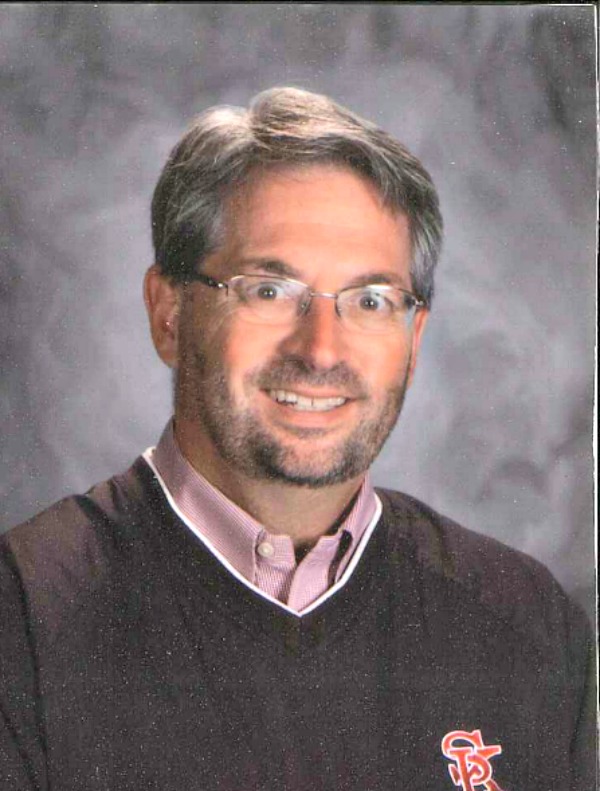 Ed Santos
A 1977 graduate of Washington High School, Ed Santos participated in track & cross-country.  He continued his running at Tacoma Community College.  Santos graduated from Western Washington University in 1983 with a degree in physical education.  For the past twenty-five years, he has worked in the South Kitsap School District.  While teaching elementary physical education, Santos started the South Kitsap School District Elementary School Cross-Country Championship, a meet which has been in existence for the past twenty-four years.  Santos got his start as an assistant coach at South Kitsap High School under Lloyd Pugh.  For the past sixteen years, he has served as head coach.  During his tenure, South Kitsap High School claimed thirteen league titles.  The girls' team qualified for the state meet all sixteen years of his coaching career.  The boys had thirteen state meet appearances.  In 1997, Ed's girls won the 4A state championship.  They were ranked 19th in the U.S. by Harrier magazine.  Under Santos, South Kitsap teams had twenty-seven Top 10 performances in the state meet.  Kim Schmolka claimed the individual 3A state title in 1991 for South Kitsap.  Presently, Ed Santos is the Director of Athletics for the South Kitsap School District.  He is also the Athletic Director in charge of track & cross-country for the Narrows League.  Ed has been married to his wife Becky for the past twenty-three years.  They have two children – Ethan & Isaac & make their home in Olalla, Washington.
Mike Hubbard
A 1969 graduate of West Seattle High School, Mike Hubbard ran track & cross-country.  He finished 29th in the '64 University of Washington Invitational (Then the cross-country state meet).  Hubbard continued his education at Washington State University where he majored in math.  He was a member of the cougar team which claimed fifth place in the NCAA meet in Lawrence, Kansas.  Gerry Lindgren claimed the individual title.  Hubbard started a cross-country program at Canyon Park Junior High School in 1970.  His coaching career spans thirty years.  During this time, Hubbard has coached at Bothell High School (1982) & Inglemoor High School (1983-2000).  Hubbard's boys' teams qualified for the state meet in 1989, 1994 & 1995.  Their best finish was seventh (1995).  Hubbard coached such notable distance runners as John Quade, Lora & Brenda Funk, Valerie Wawrzycki, Stevie Roark, Mark David, Efrom Kidane & Adam Eggers.  A math teacher his entire career, Hubbard said the highlight of his coaching career was "sharing his love of running with students, many of whom continued to run long after high school & college.  Mike has been married these past thirty-eight years to his wife, Barbara.  They have two children – Jon & Julie.  Retired in 2001, Hubbard continues to work at the state track & cross-country championships.  He is the author of the book "State:  A History Of The Washington State Cross-Country Meet".
Pete Steiner
Pete Steiner grew up in Auburn, Washington.  A 1975 graduate of Auburn High School, Pete played football, downhill ski racing, & track & field.  He graduated from Seattle Pacific University in 1984 with a degree in Exercise Science.  Steiner went on to earn his Masters in Health Education from Central Washington University in 1990.  During his career as an educator, Pete Steiner has taught physical education, psychology, health & science.  His cross-country coaching career began at Green River Community College with Mike Behrbaum.  Behrbuam encouraged Pete to pursue a teaching degree & get involved in coaching.  From 1983-1985, Steiner coached with Mark Cullen at Seattle's University Prep.  The next few years were spent at Utah's Bountiful High School (1986) & Central Washington University (1988-1989).  In 1992, Steiner landed the head coaching job at East Valley High School (Yakima).  He remained at the helm until 2005.  During his career, Pete Steiner's boys' claimed eight league titles.  His girls' claimed four.  The boys' & girls' also combined for nine district titles.  Both squads won three state titles apiece.  Collectively, his boys' & girls' teams had twelve top four finishes in the state meet.  Outstanding runners included Brandon Hauver (state runner-up), Matt Owen (2-time state cross country champion), Breanne Siebol (state cross country champion), Brett Murphy & Allison Gibson.  In 1989, Pete Steiner lead the Central Washington University Women's Cross Country team to their highest finish ever (15th) at the N.A.I.A. National Meet.  In 2006, he was selected Section Coach of the Year.  Asked about his most rewarding achievements as a coach, Steiner said – "The relationships I've made with athletes, parents & coaches."  Steiner continues to teach biology at East Valley High School.  In his free time, he enjoys family, fishing & anxiously awaits the return of the Husky football team to its Pac-10 dominance.  Married the past twenty years to his wife, Angie, the Steiner's have two children – Laura (11) & Josh (7).  They make their home in Yakima, Washington.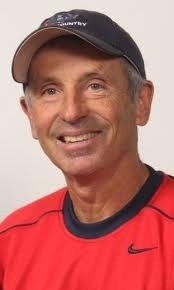 Pat Tyson
A 1968 graduate of Lincoln High School, Pat Tyson grew up in Tacoma, Washington where he participated in track & cross-country.  He continued his running at the University of Oregon under the tutelage of legendary coach, Bill Bowerman.  During this time, Pat was a close friend & roommate of Steve Prefontaine.  After earning a B.A. degree in history in 1973, Pat began his teaching/coaching career.  He spent his first seven years coaching at the junior high school level (Morgan & Kellogg) in the Shoreline School District.  He quickly gained a reputation as the "pied piper" of distance running.  Pat then spent three years at Shorecrest High School where his teams claimed two state cross-country titles.  From there, Tyson traveled east of the mountains to Spokane, Washington.  He spent the next twenty years developing a distance running dynasty at Mead High School.  During this time, his boys' teams claimed twelve state titles.  They also garnered a couple #1 national rankings.  Distance running greats such as Chris Lewis, Greg Kuntz, Matthew Davis, Nathan Davis, Micah Davis, Greg James, Rob Aubrey, Matt Lowe, Jesse Fayant, Laef Barnes, Evan Garber & Skiy DeTray were all coached by Pat Tyson.  After a brief stint at the University of Kentucky, came back to take over the program at Gonzaga University.