Russ Brantner
Russ graduated from Omak HS in 1965 where he ran on the track team.  He went to CWU and graduated in 1969 with degrees in Math, Electronics, and Chemistry.  He coached and taught math for 31 years back at his Omak High School.  Russ' teams captured 11 State Team Titles, 7 for the boys and 4 for the girls.  His individual state champions were Shad James(1989) , Matt Harriman(1998-1999) & Emily Turner (1999). In addition to the 11 state titles, Russ's teams won 28 trophies in 20 years .  Russ was selected as Northwest US Boys Cross Country Coach of the Year in 1998 and Washington State CC Coach of the Year in 1991 and 1992.

Bob McKean
Bob coached 13 years at Thorp and White River.  He coached 2 League Champions and 2 West Central District Champion teams.  He got started in Cross Country after  a group of distance runners in track asked him to help them in the distances. Bob coached Andy Maris to individual state titles in 1988 and 1999 and Doreen LeVander to a 2nd place finish at State in 1986. After retiring, Bob continued as a volunteer and announcer at the state meet through 2012. Bob also coached Track & Field for over 20 years.
Bob was born in Aberdeen, WA and lived in Hoquiam until he went to Central WA State College in Ellensburg, now Central WA University, where he graduated with a BA in Education in 1964.Bob achieved one of his goals in the education field when he acquired a Master's in Education from WSU.
His first teaching job was in Pateros, WA in a 5th grade classroom in 1964. He moved to Cosmopolis, WA while studying to become a school administrator. He advanced his role in the education communities of Sifton, Benton City, Thorp, and finally Crescent School District in Joyce, WA where he was superintendent for 6 years. He then changed his focus and went back into the classroom as a teacher. He taught in Neah Bay, WA, White River in Buckley at the middle and high school levels, and finally at Chief Leschi in Puyallup before he retired.
Not only did he teach he also got involved with young people in service clubs, athletic events, and coaching. He was at various times a coach, a football official, a basketball official, volleyball and baseball got some attention from him as well. Track and field held his attention in the spring and cross country in the fall.
Bob was very active in the Buckley Kiwanis group and also held many administrative positions in that organization.
After he retired from teaching and coaching he decided to get his real estate license and that is what has kept him busy . Bob continued to officiate football at the high school level with the Western Washington Football Officials' Association where he eventually was instrumental in the development of an evaluation system with this organization. He was the announcer known locally as the "Voice of the River" at home football and girls basketball games as well as track and field and cross country events.
He married Barbara and they celebrated their 48th anniversary the 19th of December 2012. Bob had two sons (Scott & Jay) and four grand children. Bob passed away in January 2013.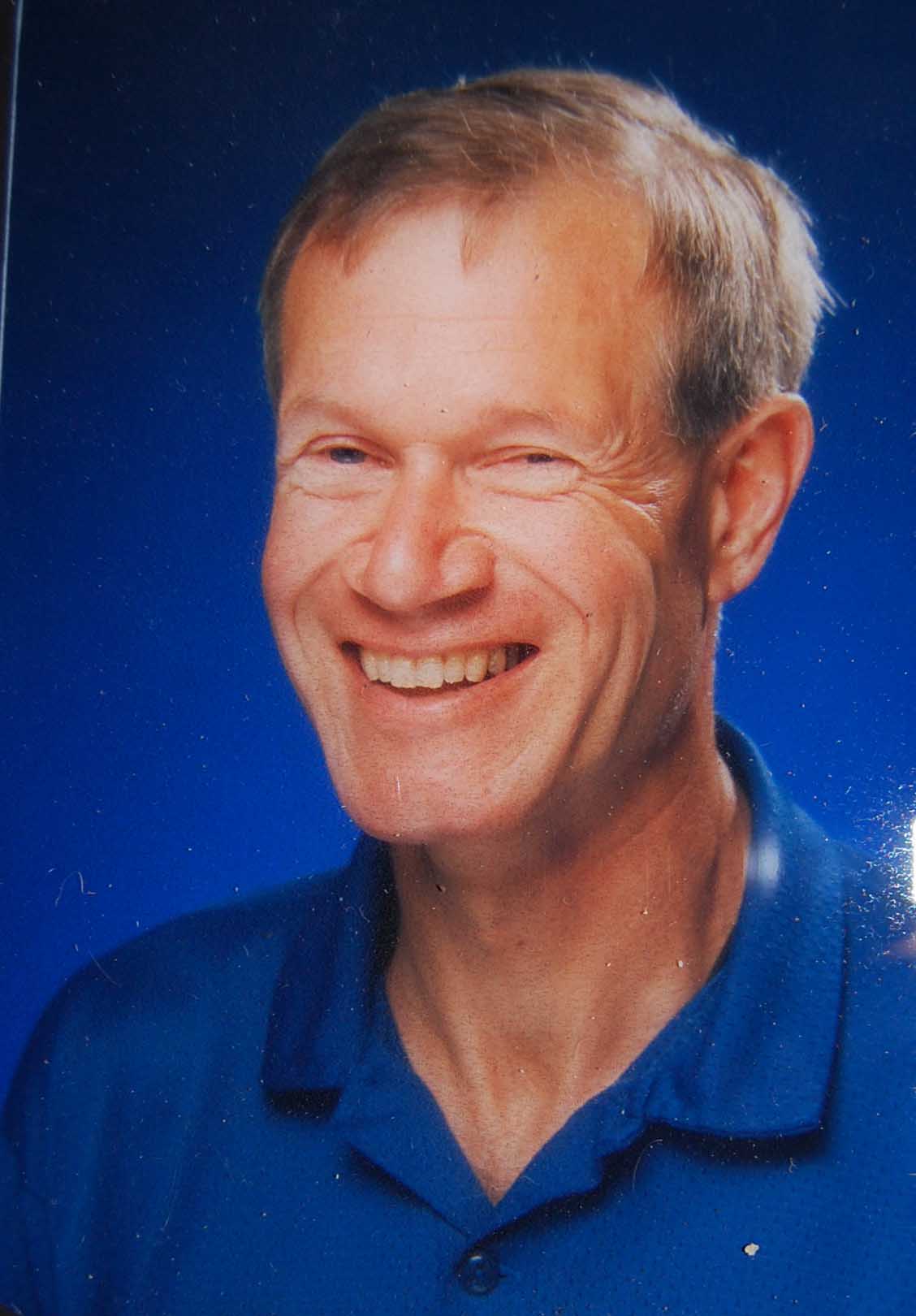 Harlan Jackson
Harlan attended Bellingham H.S. and graduated in 1961.  He went to Western Washington University and graduated in 1966 with a degree in Physical Education.  He taught over 30 years in the Everett School District and coached cross country for 28 years.  His teams captured 6 League titles and qualified for State 11 times.  The Everett girls' team won the State Championship in 1981 and Harlan coached Molly O'Neil to the first official State title in 1975. Everett was the first high school in the state to run a girl in a boys' cross country race, 2-years before cross country became a WIAA official girls sport.